Claim your inspired lifestyle
Welcome To Imaginations In Action
We are a growing community, supporting families in achieving their hearts' desires. We are here to share our tools, insights and guidance, so others can get from where they are to where they want to go, feeling more fulfilled, joy and grateful. A sacred, loving space where families can feel safe being their most authentic selves, and be celebrated for the magical creators they are. 
As spiritual guides, we created this space as a place for evolving families to take accountability for their lives, show them how to feel gratitude for the magnificent life they have already created, and give them full permission to feel worthy to ask for more. True freedom and abundance has no limits!
Act From A Place Of Conscious Intent
And You Will Create A Life Your Heart Desires.
We weren't born to live this journey all on our own. Sometimes, we need to lean on others to help us get there, and that is okay. Finding the right mentorship relationship is important so that we can feel safe and loved while we grow in love and wisdom.

We are building a community where families have access to tools that foster their ability to feel:
Safe in being self-sufficient,

In control of the lives they are creating,

And confident in going at a pace that is aligned with their hearts and enjoying each step of the way. 
We want to emphasize the importance of slowing down. To take time to rest and relax. So we are able to notice and listen.

There is honest wisdom when we can find this stillness and listen to the deep desires of our hearts.

It is only from this present place of consciousness where we are able to enjoy the subtle, yet significant universal synchonosies and bring our dreams and aspirations into reality.
FEEL INSPIRED TO LIVE FROM THE HEART CENTRE
Start Creating Your Reality In A Flowing And Free Way
We live in a world now where sometimes the "expectations" can make us we feel like we have to do "this" in order to "have" "that", that productivity measures our worth and success, that faster is healthier, that going slow makes you lazy, that you need to depend on systems to survive, that western medicine is the only way. But it doesn't have to be that way. 
Create a life you desire and feel free in every aspect of your life (vocation, health, spiritual, finances, relationships, mental, social, environment). Stepping outside your comfort zone, and asking for what you truly want, regardless of the sacrifice, will always lead us to our destiny. 
Are you ready, willing and able to create some shifts in your life that will better align you with your deepest heart's desires? 
If so, congrats on being brave and believing you are worth the investment and time. 
Join us for ONE or ALL of IIA's upcoming workshops for 2023/2024. 
A whole year where you have a loving space to feel supported during the challenging moments and nurtured for the time you are willing to put towards yourSelf.
Parenthood Is A Humbling Experience...
After having both of our children we quickly learned they were teaching us as much as we were teaching them.

It was a consistent reminder to pull back, slow down, and listen. There were moments when their little souls would speak to us from time to time, especially when fear snuck in, giving us the gentle push to reach outside our comfort zones towards our purpose.

To our egos, this was infuriating many times.

But the only way to continue living was to be honest with the whispers of our hearts and live our truth. We began to explore all areas of our life and evaluate what was working and what wasn't.

Finn and I started Imaginations in Action after realizing our kids guided us out here to face our fears (leaving the conventional, comfortable life that we lived), to follow our hearts and what we were really being called to do.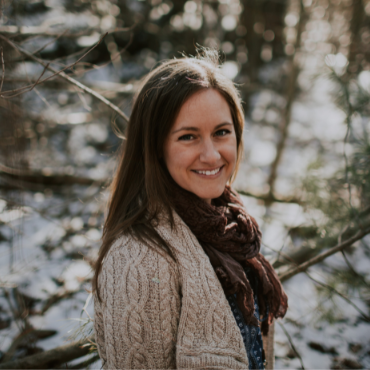 Chelsey has always had an equal love for teaching and healing. Whether it was working for the Hamilton School Board for 12 years as an elementary school teacher or running her sacred business, Balance on the side in the evenings.

With her credentials in the Heart Freedom Method, Chelsey specializes in releasing beliefs in the subconscious that no longer serve her clients so they are able to create a life they love, from their heart center.

Chelsey is currently working towards creating authentic experiences for her daughters, continuing to manifest a beautiful life with her husband, and looks forward to guiding like minded individuals who are equally inspired to create a life they love.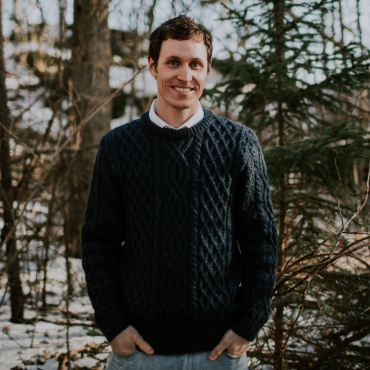 Finn has spent the last 15 years acquiring three tickets in the skilled trades, while balancing the responsibilities of a multi-home owner, co-creator, and conscious guide for his two daughters.

It wasn't until this current next chapter of his journey that he has been able to tap into his love of the outdoors, revitalizing old skills, such as life saving, to create opportunities for his children and the community.

Through several years of intensive inner work and focus, Finn has been able to tap into the desires of his heart and is enjoying bringing these visions to reality. He looks forward to continuing to nudge himself outside his comfort zone, as he knows this is where his destiny lies.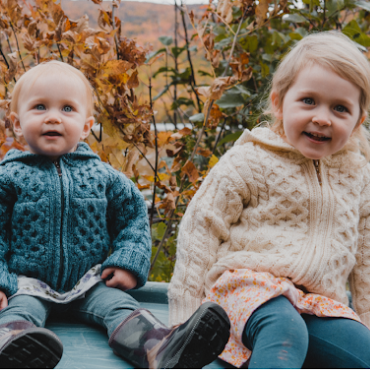 These two soul sisters have chosen a journey, where they are able consciously grow in love and wisdom. Since they have arrived they have guided their parents in living outside their comfort zones in order to create experiences that foster their ability to feel connected, free, inspired and grateful. 

They are the inspirations of our family's mission and vision and will continue to challenge and support us so that each of us are living to our highest good. We are so grateful for them choosing us as their guides (the vehicle for their journey) that is organically unraveling one step at a time. 
Their curiosities and wonderings inspire us to continue growing, expanding and flourishing. 
Hear What Others Say About Us
"Chelsey's soft yet powerful messaging is so effective in moments when you are at your most vulnerable and looking for understanding. It is hard not to fully immerse yourself in her coaching and going deep into understanding what you need to walk through. Having someone like Chelsey be able to relate, explain, empathize and provide feedback is something I feel everyone should have access to in their life."
Sarah
Ontario
"Chelsey makes me feel extremely safe and heard during sessions. A lot of emotions are brought to the surface and her being my coach through it, makes it a lot less scary. She's very bright and I love her energy every time we talk."
Danielle Martin
Saskatchewan
"Working with Chelsey as a client of her Life Coaching has been an incredible and emotional experience. It has connected me with parts of myself I didn't know I could connect with, and tapped into my subconscious to heal my soul and spirit in places I didn't realize needed healing."
Jenn Cowlin
Ontario
"Our first session was powerful & emotional, transformative and intense. I felt lighter, free, at ease, content and all around balanced. As our sessions continued Chels was able to draw things out that had been held onto for years, each time she was able to help me compartmentalize, accept, release and move forward."
Harry
Ontario
"Chelsey was warm, welcoming, professional and positive about my own personal experience. I showed up with an open mind and I left my session with more of a peaceful feeling over my mind and and more aware of my internal body."
Susan Carreau
Ontario
"Chelsey knows how to help ascend you out of the darkest dimensions we can visit. Even if you make mistakes and you're not perfect that's okay. Chelsey holds the space for the days that are good and bad which is merely an example of how we should be for ourselves."
Kurtis Baer
Saskatchewan
"Chelsey was warm, welcoming, professional and positive about my own personal experience. I showed up with an open mind and I left my session with more of a peaceful feeling over my mind and and more aware of my internal body."
Rob Fairhall
Ontario
"Chelsey Roche is truly a genuine soul. Her authenticity, dedication and passion for helping others shines through during her treatments. Not only will you feel comfort in her treatment space, but you have found someone who is knowledgeable in her craft. She has discovered her true calling, the gift of guiding others through their inner ability to find balance."
Meghan Crewson
Ontario
FEEL INSPIRED TO LIVE FROM THE HEART CENTRE